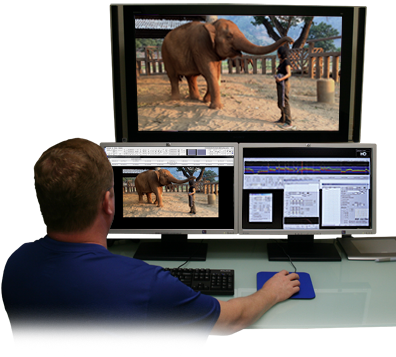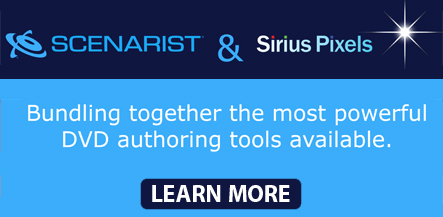 Sirius Pixels SDe
is a Standard Definition MPEG-2 encoder designed for creating DVD video.
A number of unique features are adopted in order to achieve high picture quality as well as high encoding speed, and to improve operations efficiency.
Native Ingest of the APPLE ProRes family of codecs.


A highly optimized software based Encoder utilizing the new Intel Sandy Bridge microarchitecture with Hyper-Threading for a total of 6 logical cores and 12 threads enabling up to 8x faster than real time encoding. It supports the new Intel AVX (Advanced Vector Extensions) instruction set replacing the former Intel SSE (Streaming SIMD Extension) set achieving higher performance and throughput.


Exploits the advantage of the Multithreading technology by running a number of program segments in parallel, such as processing filters and motion detection in advance of the encoding process. Uses Hi-bit processing to internally generate and process data at 4:2:0 10-bit or better, and 14-bit Filter Processing.


Computer Workstation can be configured to achieve up to 20 times faster than real time encoding.